PROFESSIONAL COMMERCIAL LAUNDRY SERVICES IN THE GREATER HOUSTON AREA
Turn to Las Lavanderia for top-quality commercial laundry services you can count on.
WE HANDLE LINENS, UNIFORMS, AND MUCH MORE
Our clients value our commercial laundry services for the time they save and the quality we deliver! Whether we're laundering tablecloths, pillow cases, uniforms, or any other business-related article, we handle everything with utmost professionalism for a clean your business can count on!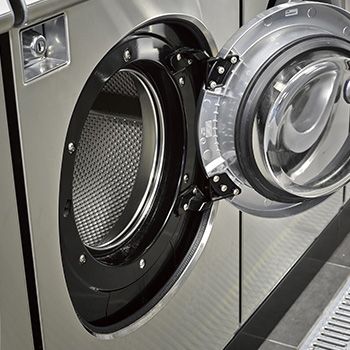 We Serve Our Commercial Clients In The Houston Region Through:
Reliable laundry services
Use of our high-quality, industrial machines
Folding services
Everything you need laundry-wise to make your business look great!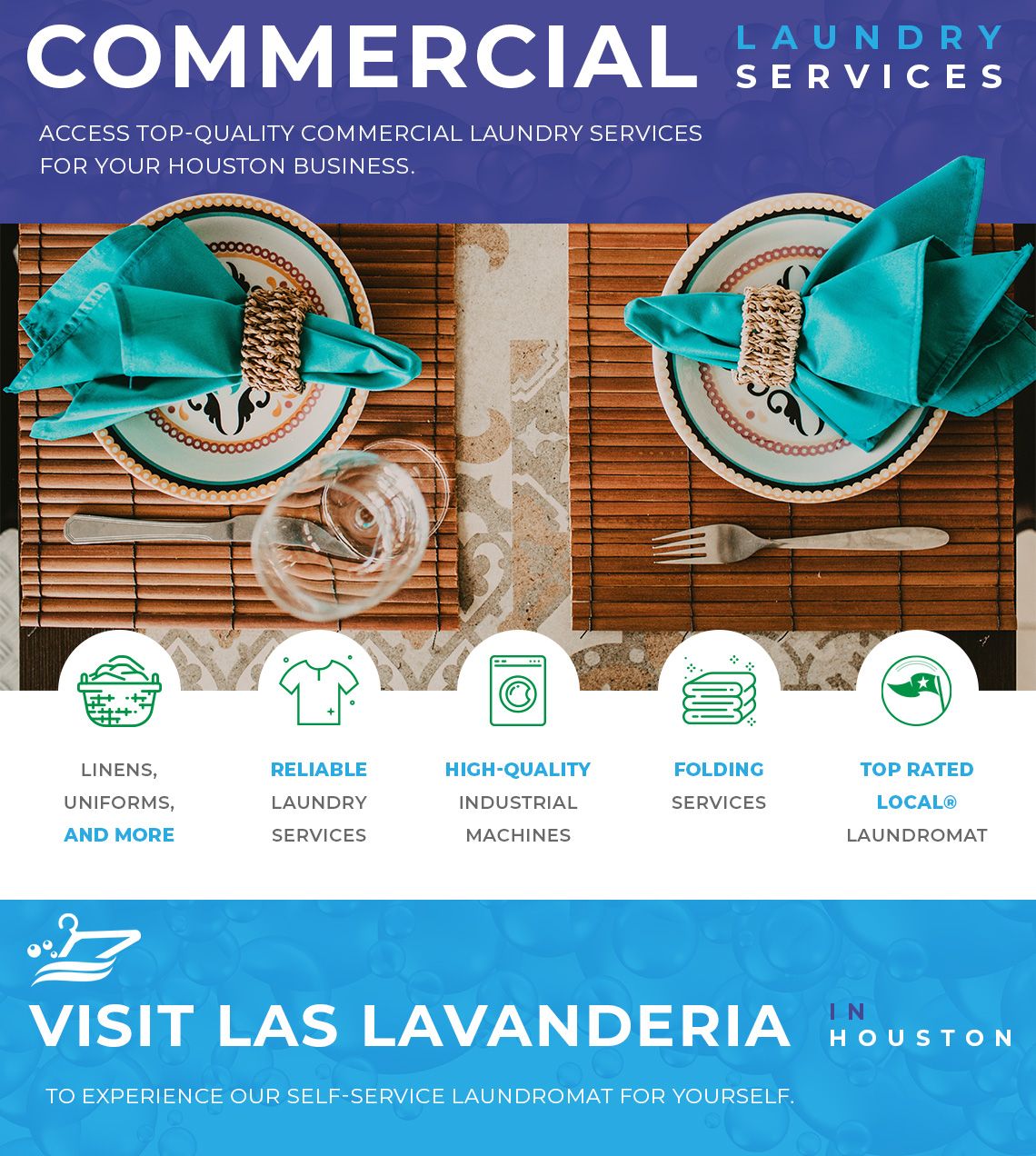 No matter what your business does, it probably takes a lot of laundry and linen to make it run properly, since you found your way to our site! Let us handle these services for you. From table cloths to staff uniforms, blankets, sheets, and beyond, we have seen and washed it all. You have enough on your plate, so we'll take care of the laundry portion through our top-quality, professional laundry services here in the greater Houston region.
Exceeding Your Expectations
Everyone has their own methods of doing the laundry to ensure nothing shrinks, everything gets clean, and all stains are removed. Tell us what you need for your laundry and consider it done. Whether you prefer to bring the loads to us or have us come pick everything up and drop it back off when it's done, we can make it happen. After all, our mission is to make things more convenient for you while adhering to your budget. We promise to go above and beyond each and every time you call. As a commercial entity or public organization, you have an image to uphold. Let us help you maintain a high level of integrity through sparkling clean laundry handled by the specialists at our full-service laundry center.
Confident and Clean Business
The way you present your business speaks volumes to your customers. Unsightly stains on the table cloths? Food marks on your uniforms? It doesn't matter how professional you act — your clients will judge you based on how professional you look. We make sure they see nothing but the best. Contact Las Lavanderia today to learn more about our commercial laundry services and what we can do for your company.
Call 713-485-6007 or Fill out the Form Below!
Do not fill this form out if you're a solicitor.