DROP-OFF LAUNDRY SERVICES FOR YOUR CONVENIENCE
Let us do your laundry so you can take care of other important matters or simply enjoy a well-deserved break!
OUR RELIABLE STAFF WILL EXPERTLY DO YOUR LAUNDRY FOR YOU
If you have a long list of things to take care of, check off this item from your list at Las Lavanderia! We're here to help get your clothes spotlessly clean, freeing you to take care of other business … or just relax at your favorite coffee shop and catch up with friends.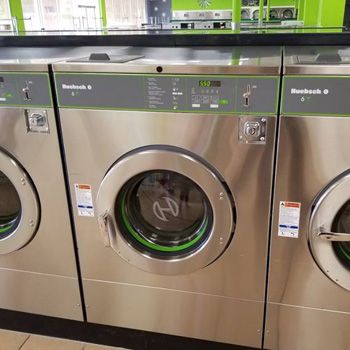 Why Choose Las Lavanderia?
We serve the greater Houston region
Our drop-off laundry service is convenient and reliable
We have the know-how to take care of all your laundry needs
We believe in making life easier for our clients!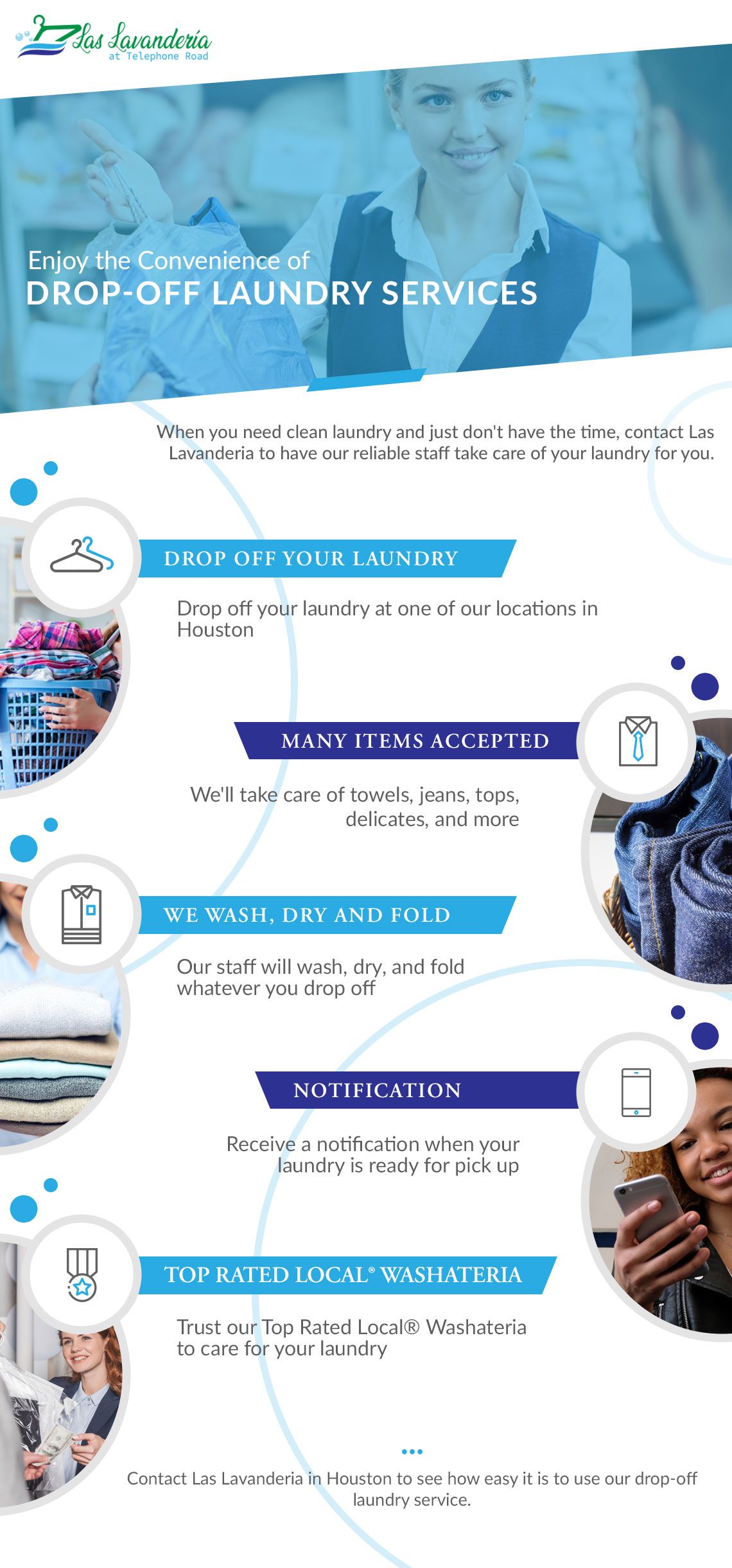 Love it or hate it, laundry duties are here to stay — or are they? If you're unhappy with the sight of the growing clothes pile, and the thought of taking time out of your day to wait for the washing machine or dryer to finish brings you angst, don't panic. We are the solution you've been looking for! Our laundry center in Houston provides quality drop-off laundry services for your convenience, freeing you to do what you'd rather be doing instead.
We'll Do Your Laundry
That's right, we will handle your laundry. Towels, jeans, tops, delicates, socks, bed sheets … you name it and we'll do it. We'll wash, dry, and fold any laundry you bring in and let you know when it's ready to be picked up. You've got enough to do on your plate, so it's our pleasure to cross something off your to-do list. Pick us every time the clothes hamper fills up or choose us to regularly help you stay on top of your household chores. No matter how often or how much laundry you bring our way, our team is here to help through our professional laundry services.
Quality Appliances and Staff
You can't trust just anyone with your laundry. That's why we are dedicated professionals who firmly believe in making life easier for our clients. Plus, we use only the latest and greatest in laundry technology, including state-of-the-art commercial washers and dryers. We promise your clothing will return to you in the best possible condition (and smelling great, too). Call now to learn more about Las Lavanderia's drop-off laundry service in Houston, or download our app to get started.
Call 713-485-6007 or Fill out the Form Below!
Do not fill this form out if you're a solicitor.