MAKE THE MOST OF OUR FULL-SERVICE LAUNDRY CENTER
Las Lavanderia makes going to the laundromat fun! Enjoy Wi-Fi services while our heavy-duty machines get your clothes clean and bright. You don't have to do it all. Free up some time from your busy schedule by using our full laundry services.
AT LAS LAVANDERIA, WE'LL TAKE CARE OF ALL YOUR LAUNDRY NEEDS
Whether it's several loads of your family's clothes, your linens, or your kids' sports uniforms, we'll take care of it all! We offer our clients full laundry services so that you can spend that time taking care of other important things. You order, we collect, clean, and deliver!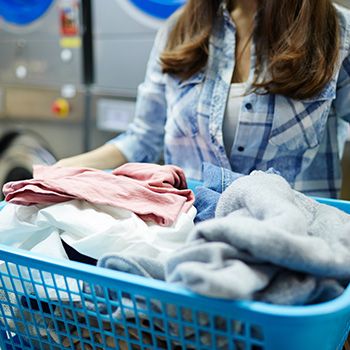 Our Full-Service Laundry Center In Houston:
Can save you time
Will get your clothes spotlessly clean
Includes laundry pickup, washing, drying, and folding
We will then drop it off at your location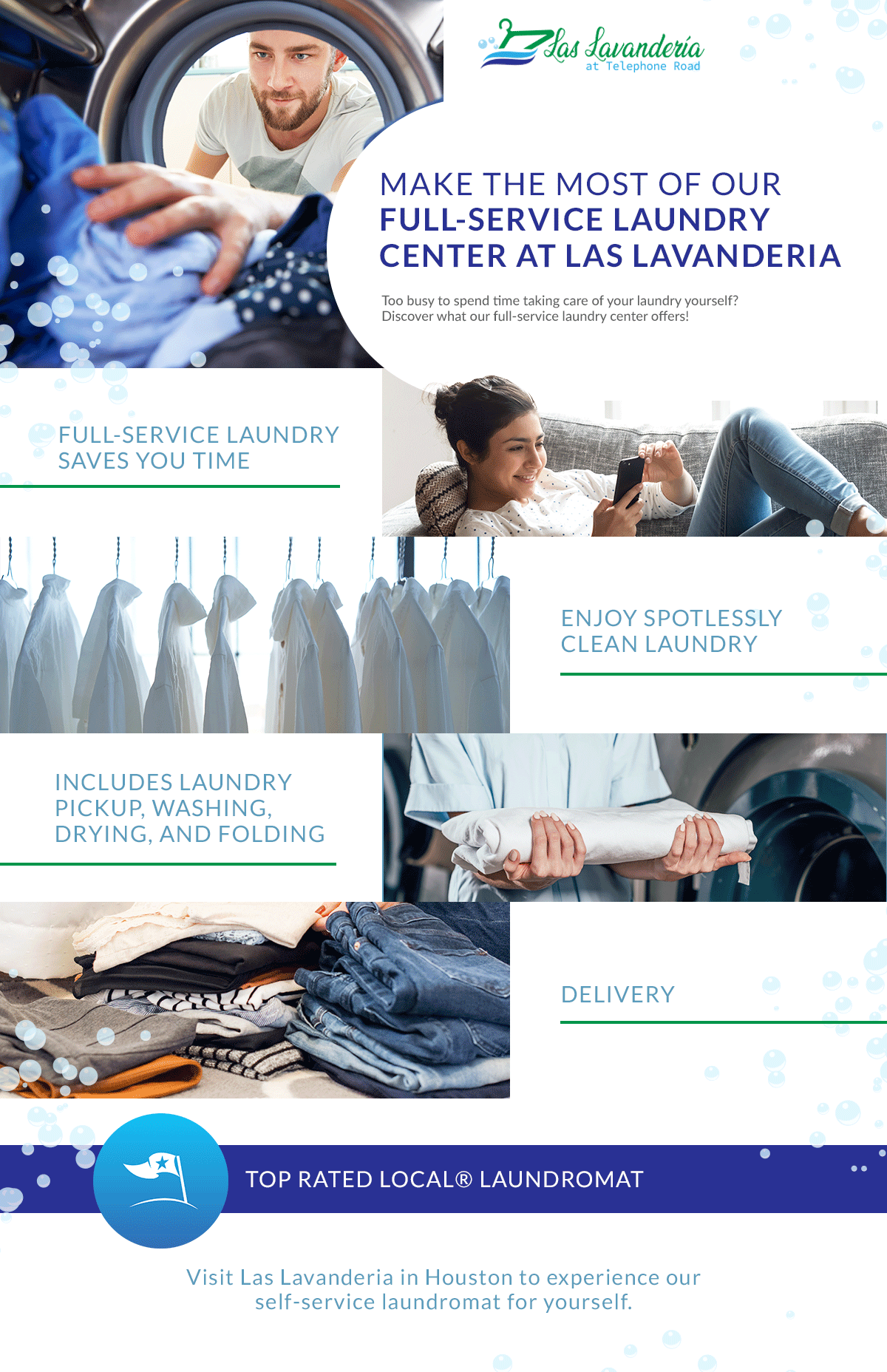 We know your schedule is full. From going to work to taking the kids to soccer practice, and from making dinner to making time for all the errands you have to run, there's too much to do and not enough hours in the day. If the mountain of laundry has become almost impossible to imagine tackling, don't worry — we can handle it for you at our full-service laundry center in Houston.
We'll Get That for You
Our full-service laundry service includes laundry pickup, washing, drying, folding, and drop off. That's right, the only thing you need to handle is putting the clothes away after we conveniently drop them off at your location. We do 90 percent of the work so you can enjoy 100 percent of your time without worrying about what is clean to wear.
It's All About Choices
At Las Lavanderia, a full-service laundry center serving Houston and beyond, we believe in making life as easy as possible for our clients. From our state-of-the-art commercial washers and dryers, to our easy-to-use app that covers payment and dryer times, as well as our custom service options, we have something for everyone. Whether you prefer to do your laundry yourself at our self-service laundromat, or you'd rather let someone else professionally handle your laundry for you, we are the team and the place for the job.
You order. We collect. We clean. We deliver. That's the beauty of our laundry service pickup and delivery option at Las Lavanderia in Houston. Get in touch with us today to learn more about full-service laundry and everything this convenient service includes.
Call 713-485-6007 or Fill out the Form Below!
Do not fill this form out if you're a solicitor.