PICKUP AND DELIVERY SERVICES
Contact Our Top Rated Local® Washateria for professional laundromat services.
LET THE PROFESSIONALS TAKE CARE OF YOUR LAUNDRY IN HOUSTON AND KATY!
There's no way around it, laundry is a part of life, but that doesn't mean you need to spend hours of your precious time washing, drying, and folding your clothes. Whether you'd rather enjoy going out with friends on your weekends, spend time playing with your kids, or simply relax, you're sure to enjoy the laundry pickup and delivery services we offer at Las Lavanderia. We're partnering with HappyNest to make pickup and delivery easier than ever. Start your laundry pickup and delivery services here.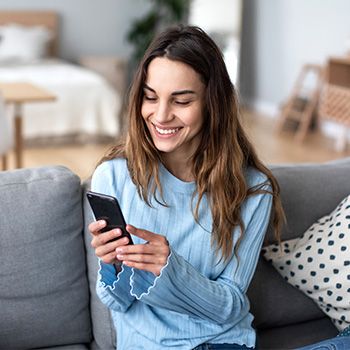 Scheduling laundry pickup and delivery services is easy:
Enter your zip code to find the nearest service location
Download the app or sign up online
Schedule frequency of service
Customize detergents, folding styles, and more
Leave your clothes out on pickup day
Get perfectly clean and packaged bundles the next day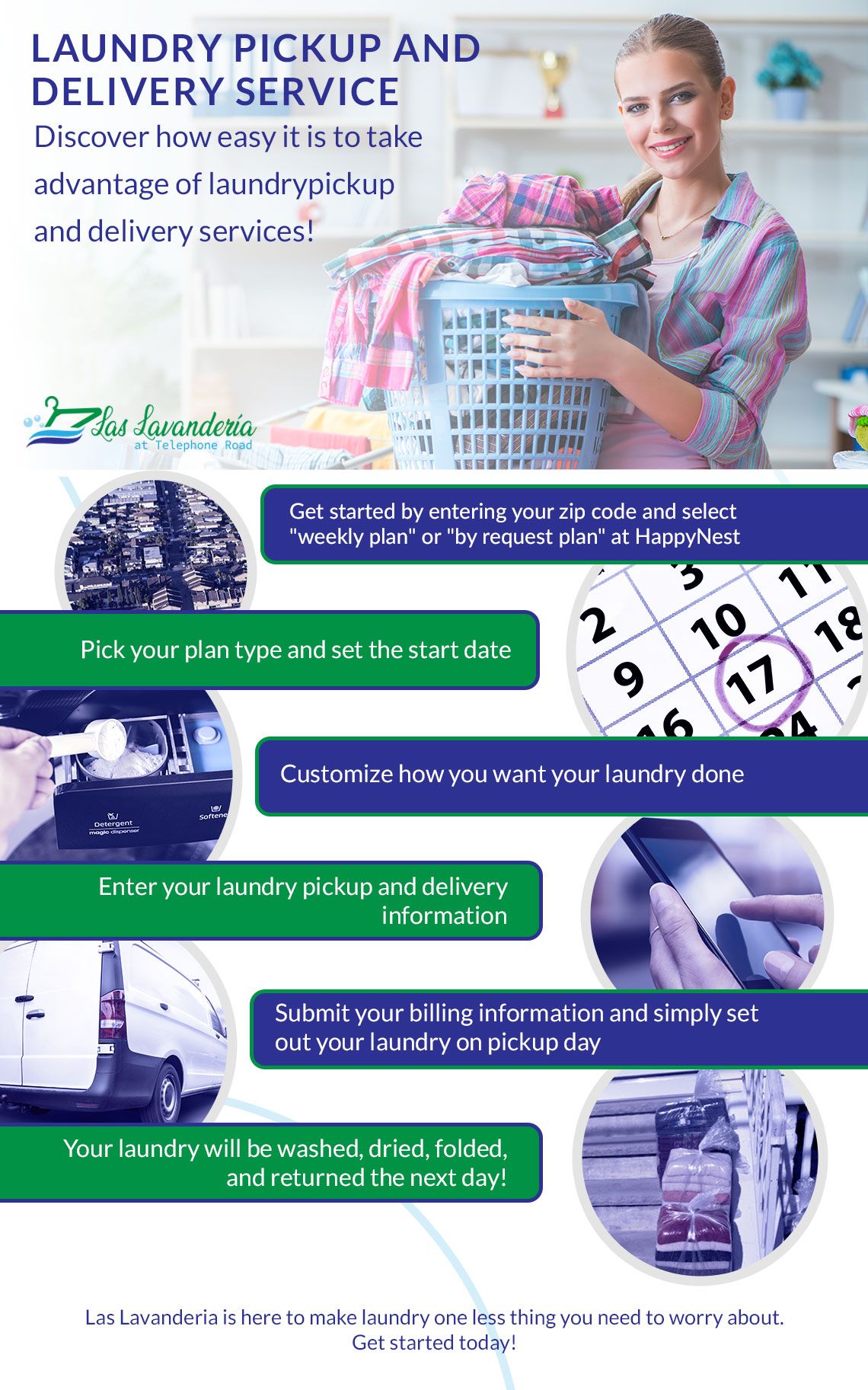 Pickup And Delivery Services
Laundry Pickup and Delivery Services
If you're tired of feeling like you're always running out of clean laundry and never have the time to catch up on washing, drying, and folding, then you definitely want to check out the newest service from Las Lavanderia! We are proud to announce that we now offer pickup and delivery services to make your life even easier!
We are partnering with HappyNest who will provide the means of getting your laundry from your house to our laundromat and back. The professionals at Las Lavanderia in Houston and Katy will take care of washing, drying, and folding your laundry to your exact specifications.
Instead of spending hours of your free time taking care of your laundry, you can simply set it outside on pickup day and get fresh laundry neatly packaged the very next day. Take back your free time to do the things you really want to do and let the professionals at Las Lavanderia take care of your laundry.
Your Top Rated Local® Laundromat
Las Lavanderia is proud to be your Top Rated Local® laundromat in Houston and Katy. We offer a variety of services, including:
Pickup and delivery service
Choose the laundry service that works best for you, and contact us for help with all of your laundry needs.
Call 713-485-6007 or Fill out the Form Below!
Do not fill this form out if you're a solicitor.