SELF-SERVICE LAUNDROMAT WITH GREAT AMENITIES!
Las Lavanderia makes going to the laundromat fun! Enjoy Wi-Fi services while our heavy-duty machines get your clothes clean and bright.
LARGE, CLEAN, AND MODERN LAUNDROMAT FOR YOUR SELF-SERVICE NEEDS
Las Lavanderia is unlike many other laundromats. We are a large, bright facility with plenty of space for you and your family to take care of your self-service laundry needs. What's more, we offer Wi-Fi so you can email, work, or just surf the web while you wait for your clothes to get sparkling clean. Bring the kids, too, since our facility has spaces and games they'll also enjoy!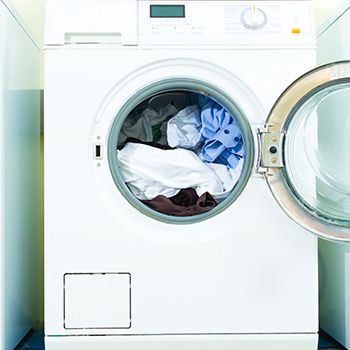 Our Modern Laundromat Includes:
State-of-the-art washers and dryers
Ample space for folding
Convenient Wi-Fi service
A bright, cheerful, and spacious facility!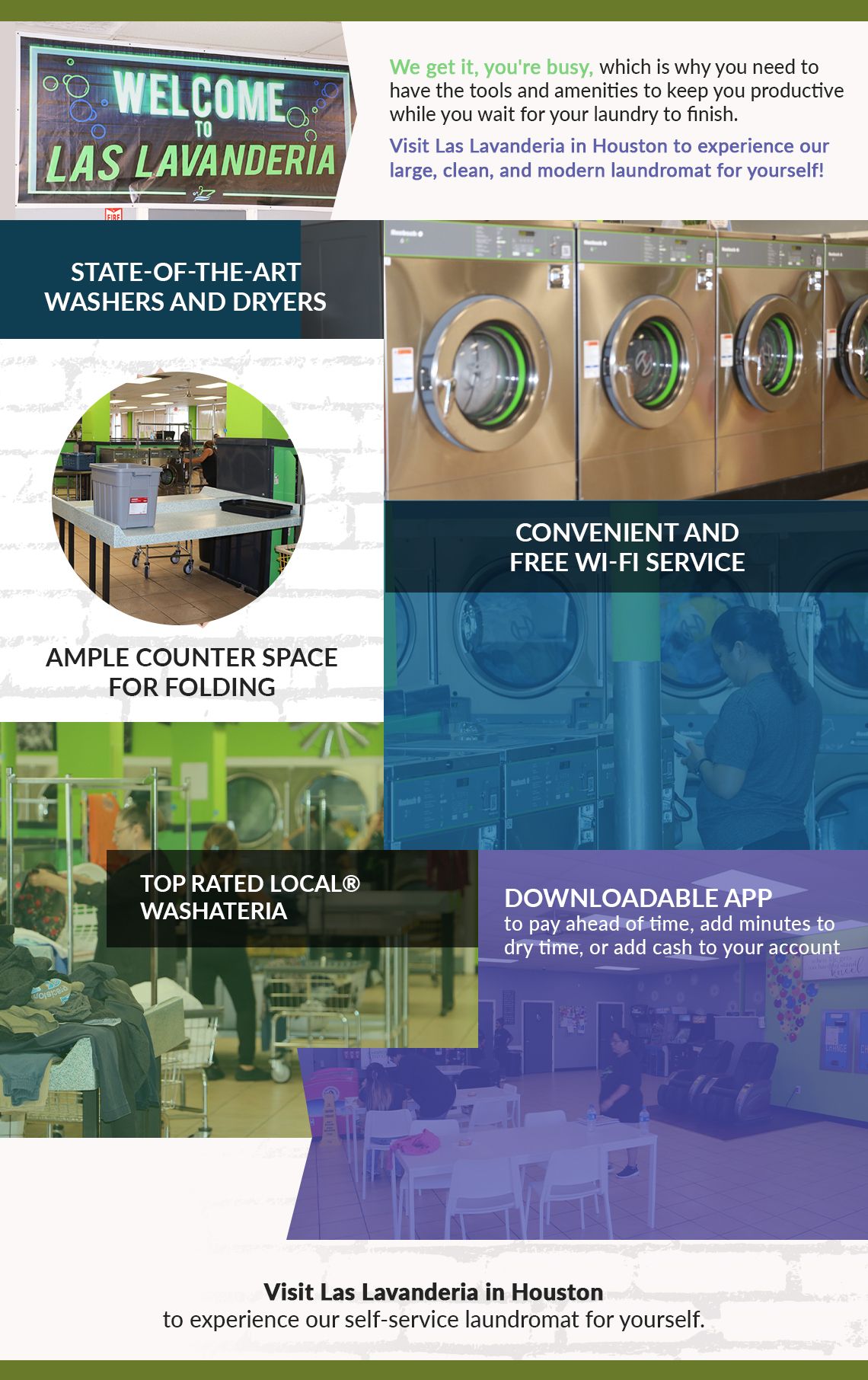 A trip to the laundromat may not be your idea of fun, but we aim to change that! From our free Wi-Fi to our state-of-the-art industrial-strength washers and dryers, you'll be comfortable while your clothes are being taken care of in our clean, bright laundry center in Houston. All you need to do is bring your favorite detergent, fabric softener, and dryer sheets to get the job done. We supply the quality machines and the space for you to fold everything beautifully.
The Space And Equipment To Do Your Laundry Right
We understand that you probably have a particular way of doing your laundry. Whether you meticulously sort your fabrics or like to just throw everything in to get it all done in a single wash, we respect your methods. At Las Lavanderia, you can handle your laundry the way you want, using our self-service laundromat in the manner that works best for you. From the perfect washing cycle and setting to a custom dryer time that ensures your clothing is ready to go, you can find what you need with us and our high-quality laundromat machines.
Clean, Bright Self-Service Laundromat In Houston
For your convenience, you can quickly download our app to pay for your laundry ahead of time, add minutes to your dryer time, or add cash to your account. The days of saving up quarters are long gone. Welcome to the future of getting your laundry done! Stop by today to get started or give us a call with any questions. And don't forget to take advantage of the free Wi-Fi services provided at our beautiful self-service laundromat. We'll see you soon!
Call 713-485-6007 or Fill out the Form Below!
Do not fill this form out if you're a solicitor.